Kabuki – The Beauty of Japanese Theatre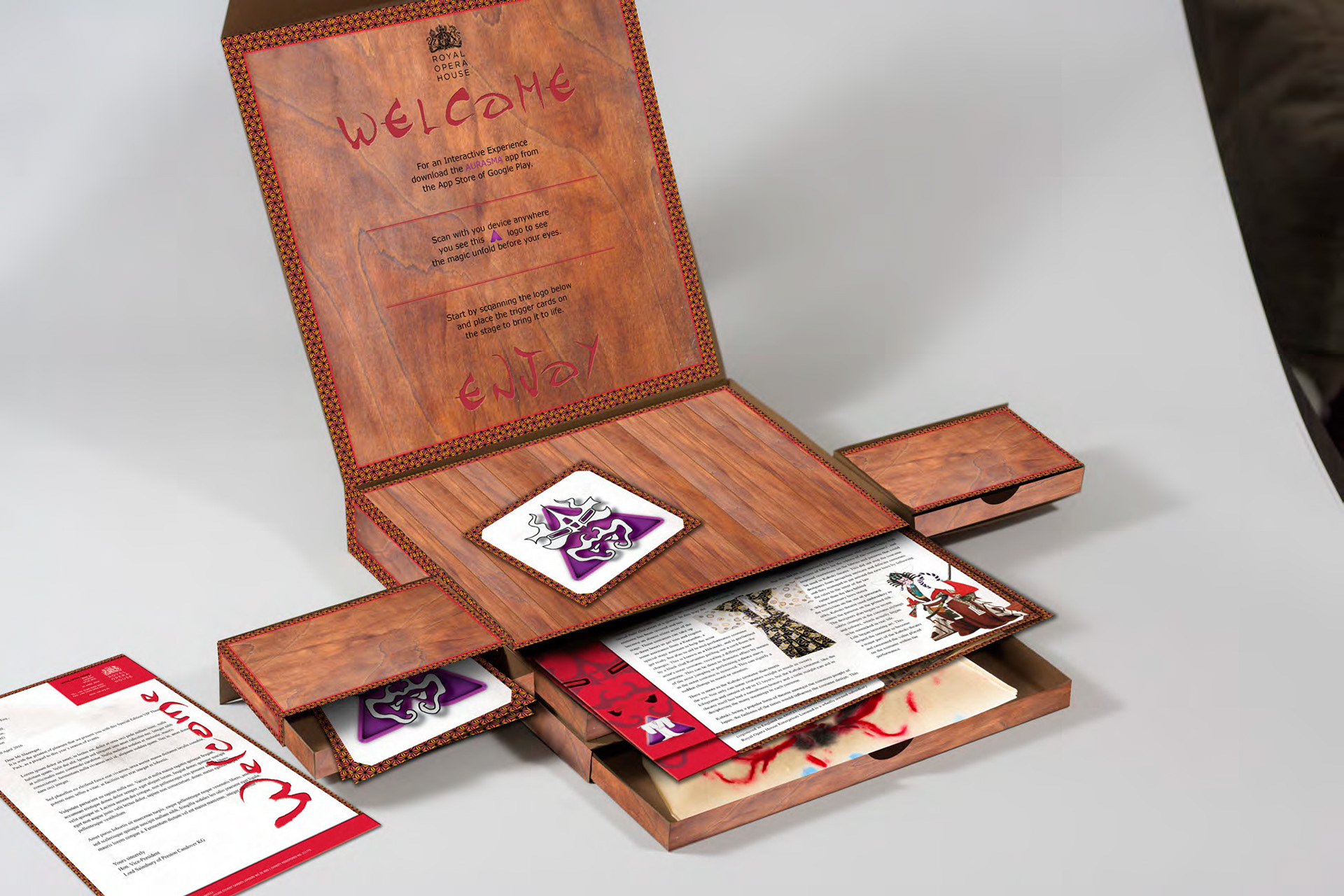 The Royal Opera House hosting a celebration of the
Beauty of Japanese Theatre - Kabuki,
and all things Japanese.
This concept pack would be given as a take-away for the attendees of the opening night of this performance, and contains memorabilia and information on the history, architecture, costume and performance of this graceful and culturally rich art-form.
Along side the physical pack, there would be a digital aspect, using
Augmented Reality
, of the user experience. With the user's mobile device, they can scan various trigger cards to gain further information or to access a virtual performance on the pack 'stage' itself.