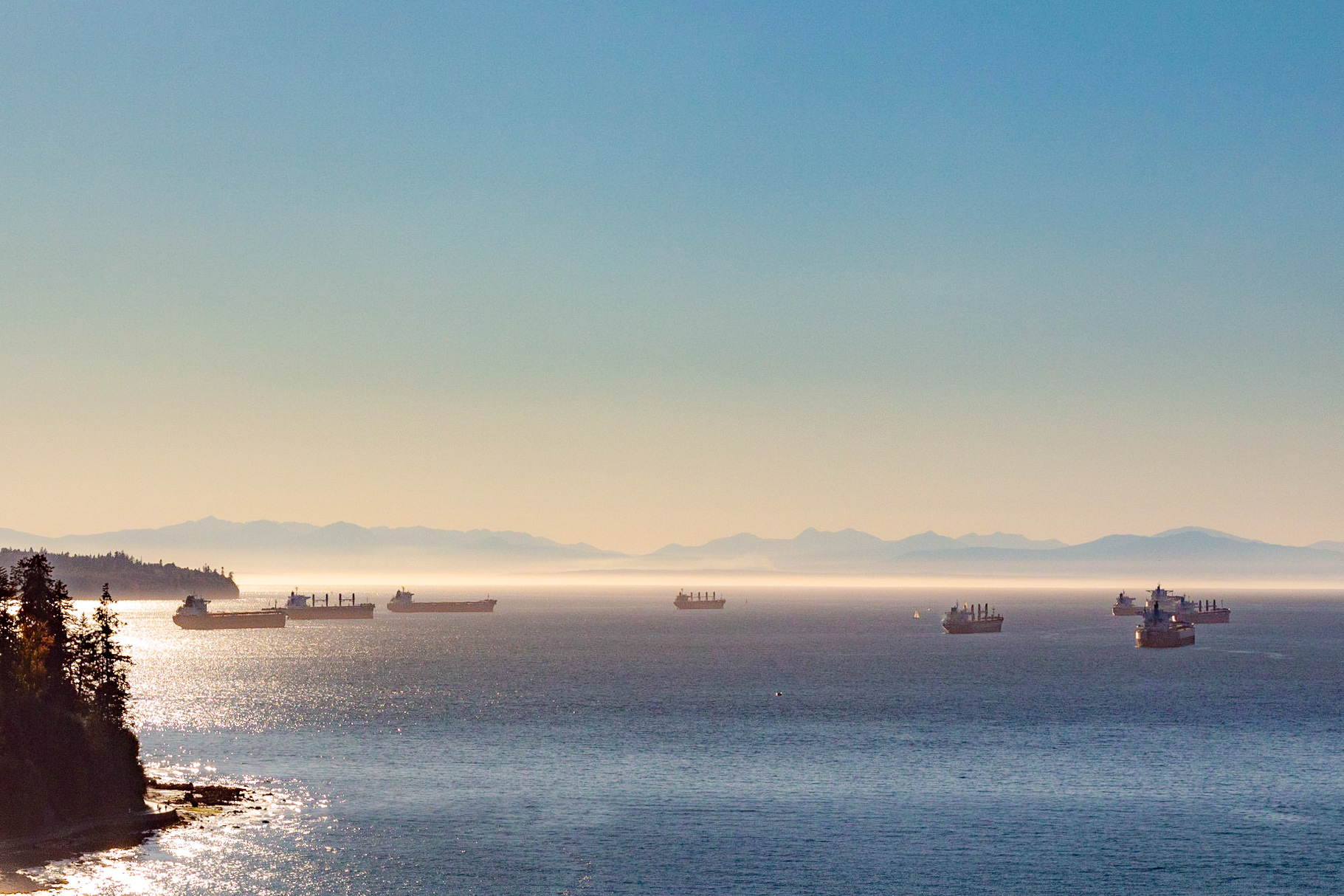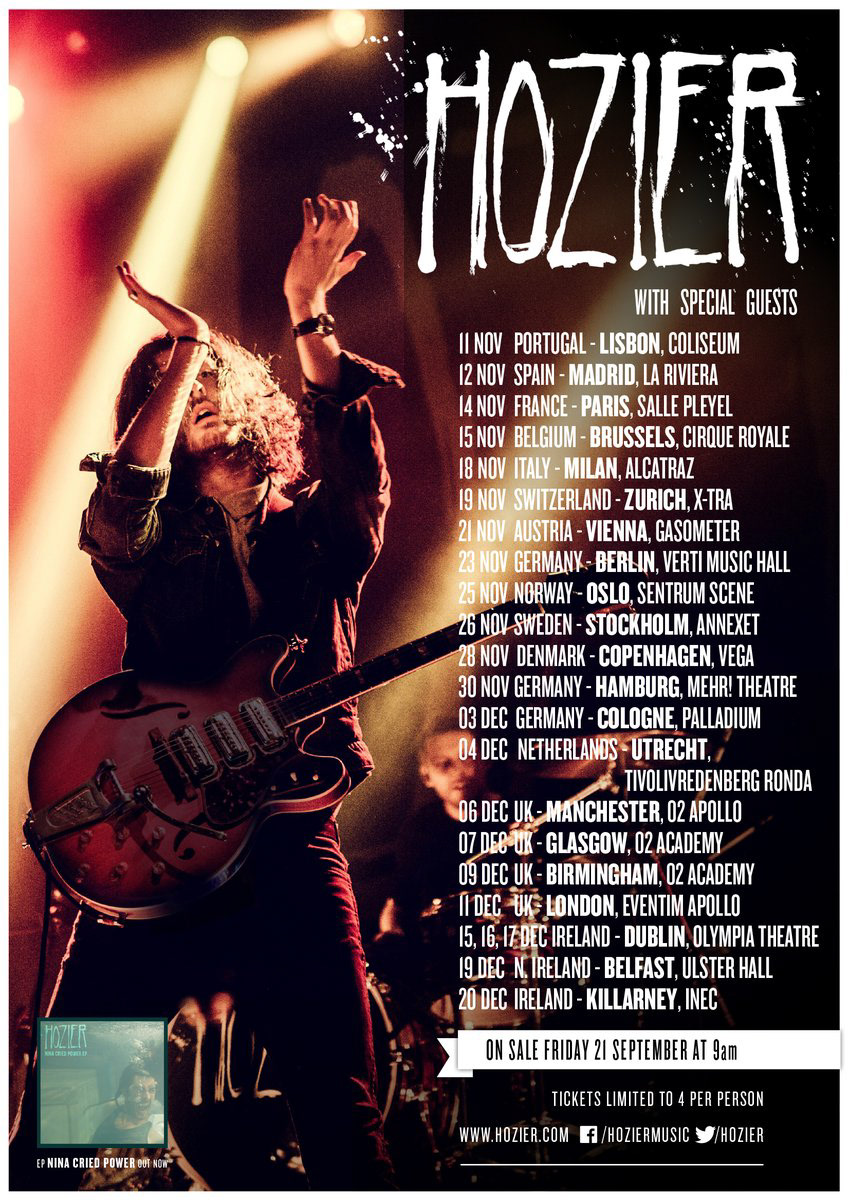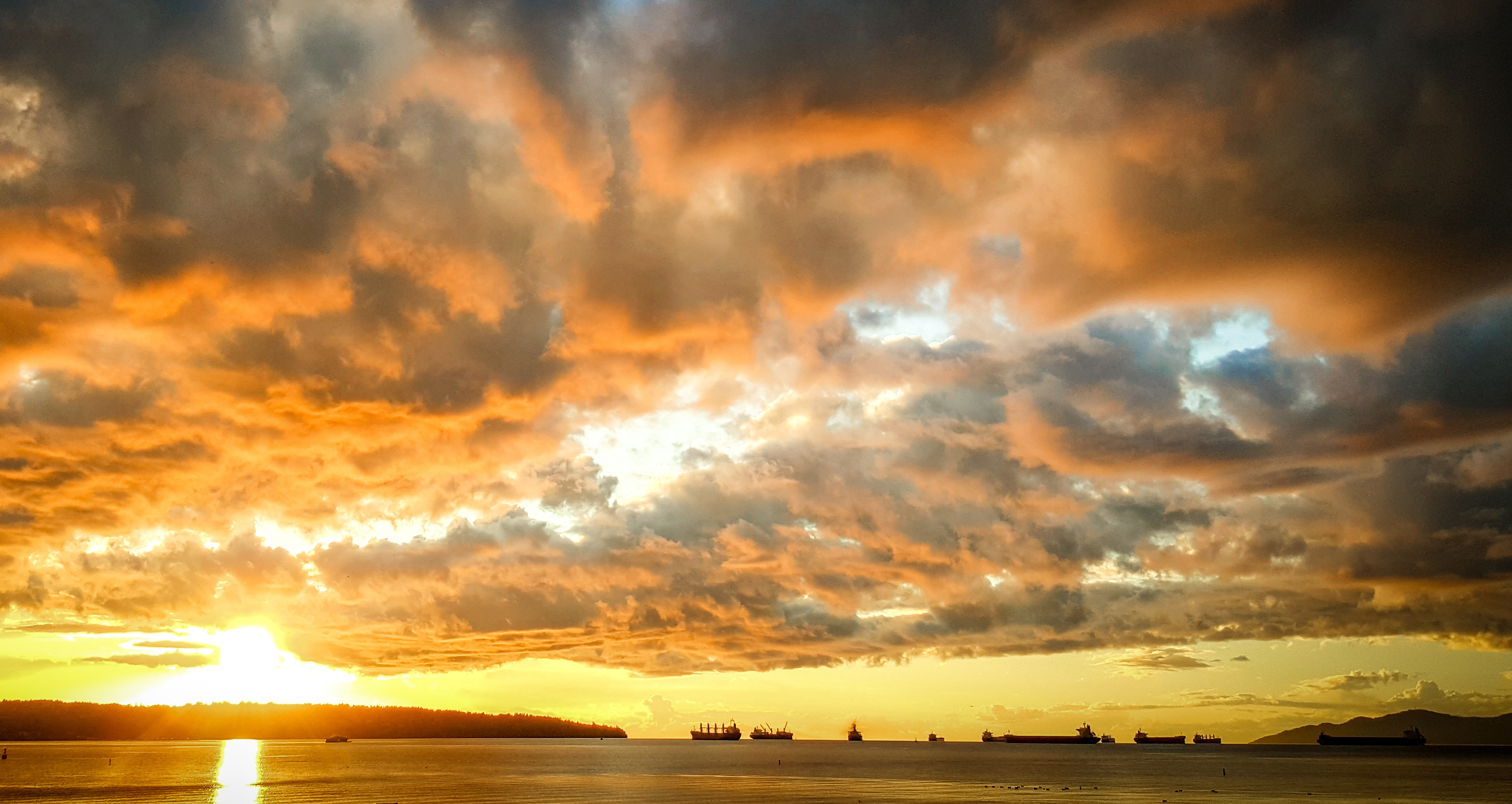 As an Irish immigrant living in Vancouver, it was a special treat to have Hozier come and play at the Orpheum Theatre.
Living 2 blocks from English Bay, I try to get out and view the beautiful sunset, either from land or from water level in a kayak, as much as I can. This beautiful Sky and Sea was the inspiration behind the poster and the connection and relationship that the First Nations People have always had with this land.
This dichotomy of this natural connection and respect for the land, with the new, almost iconic, image of the container ships that are constantly moored in the bay, gave this poster the deeper meaning that I feel Hozier's latest EP,
Nina
Cried Power
, conveys with it's
protest lyrics and respect for singers and musicians who have resisted and combated social injustices throughout the ages.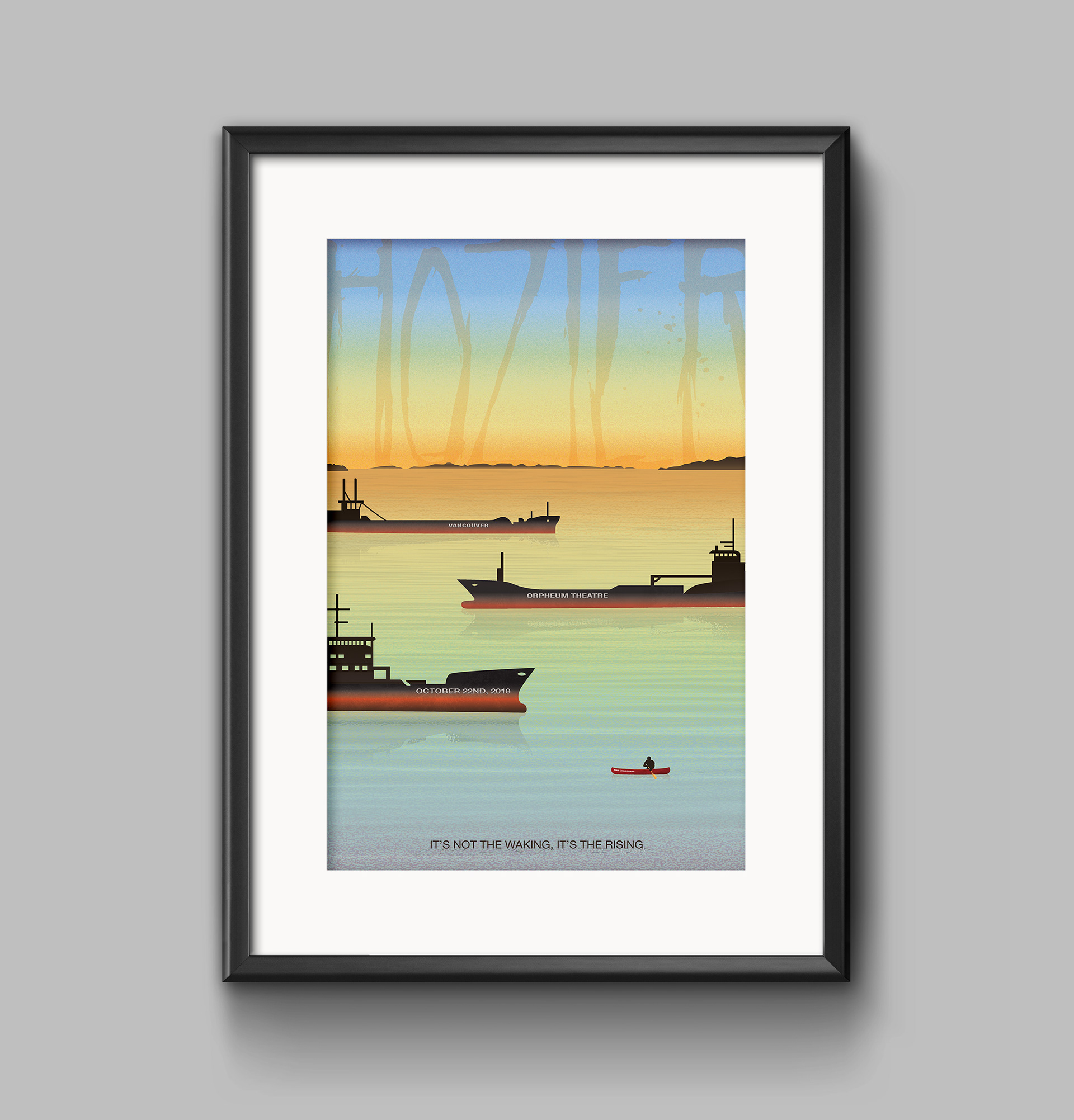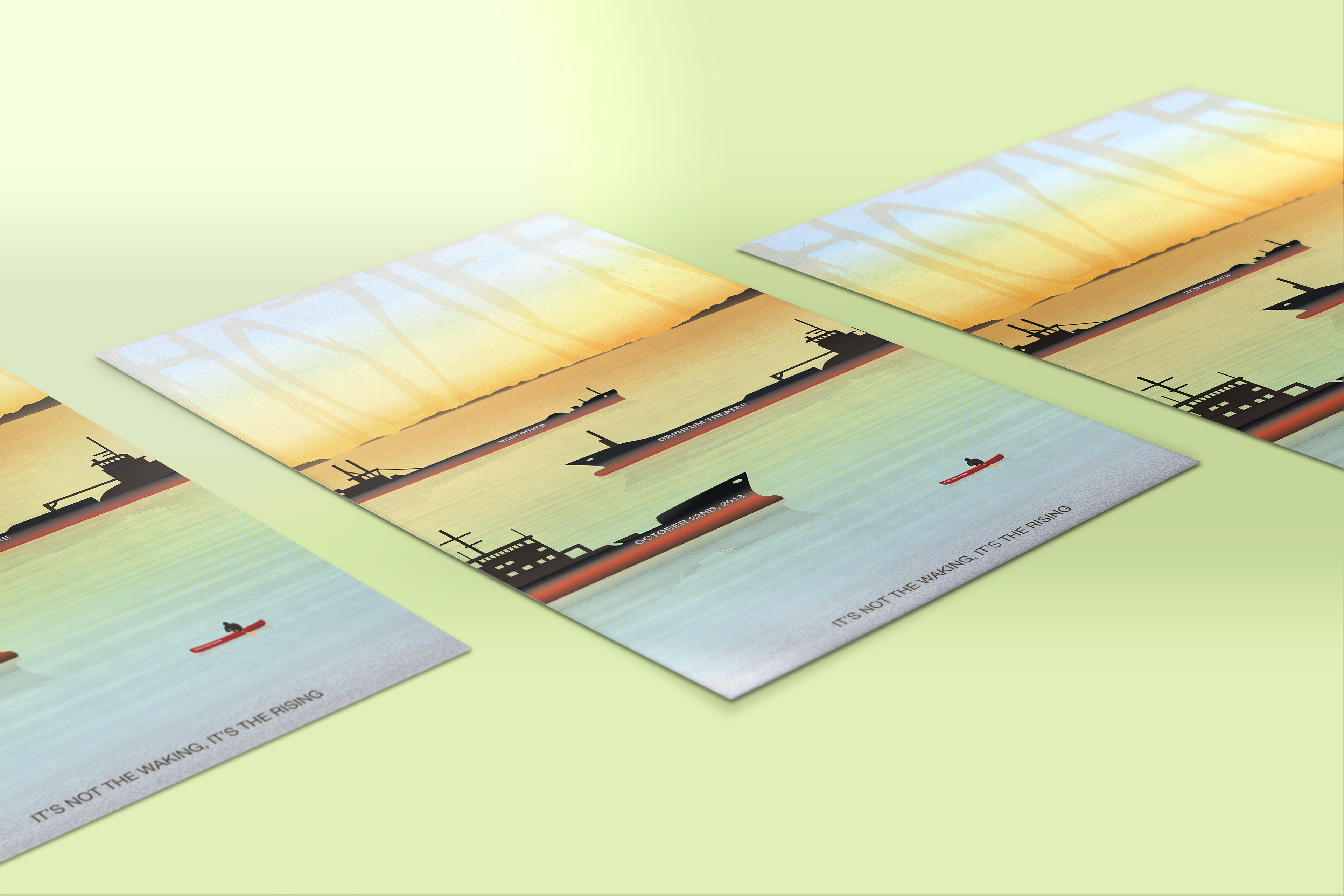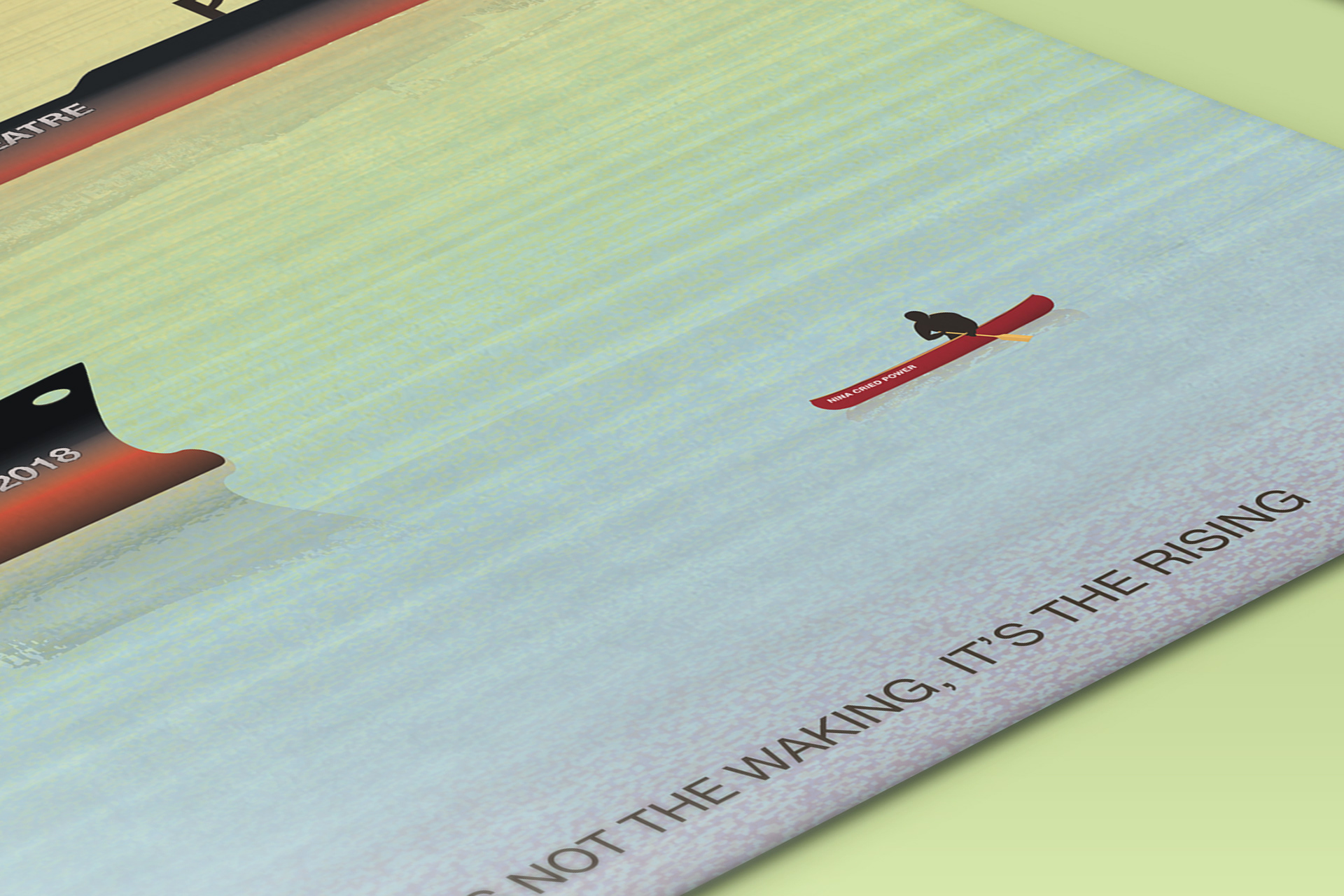 IT'S NOT THE WAKING, IT'S THE RISING.